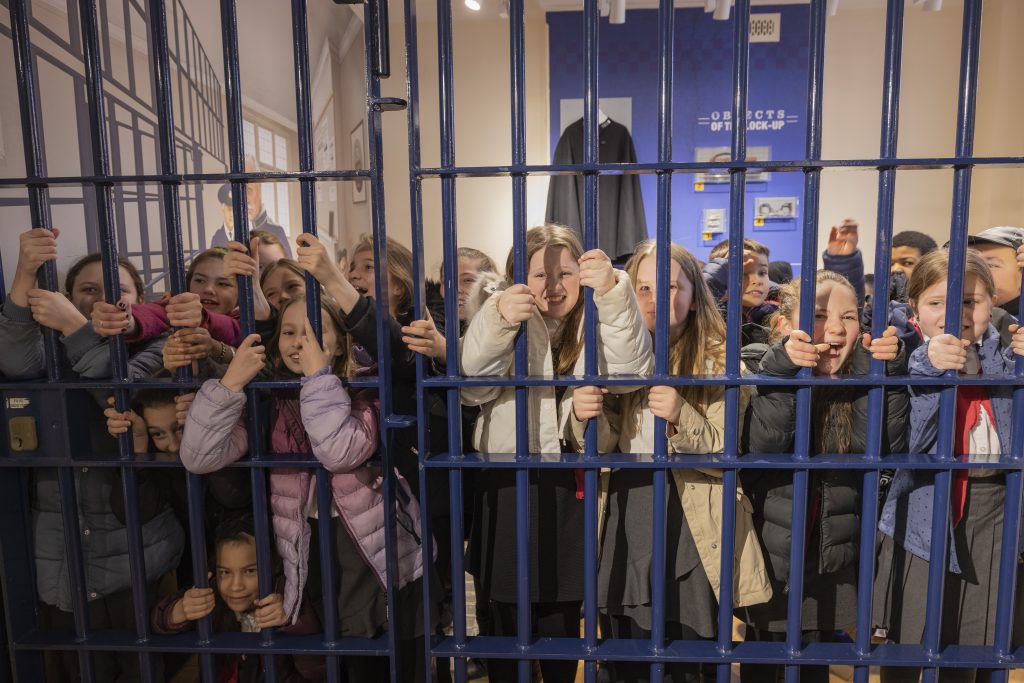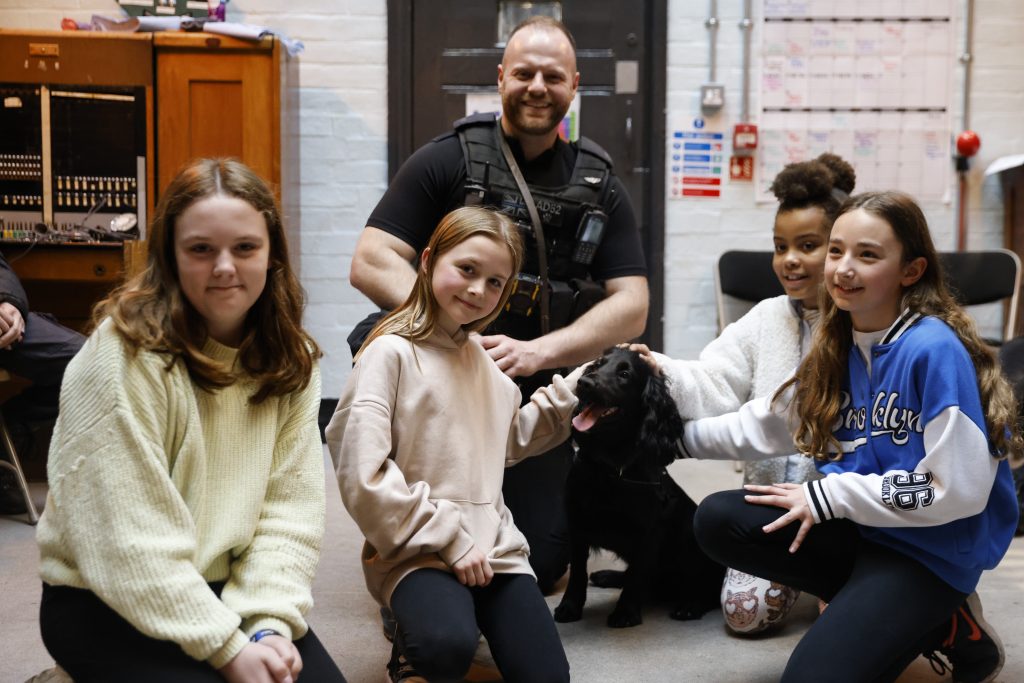 Plan an exciting day out filled with policing history for your school
We offer days out for primary and secondary schools, further and higher education establishments and other education and learning based groups to come and discover what it was really like to spend time on both sides of the bars in our one of a kind police museum.
We will work with your staff prior to each visit to create a bespoke day out, with an input that meets your curriculum requirements, either about the history of crime and punishment or the modern day messages of policing. Our experienced museum team will also give a tour filled with lots of activities for your students to take part in. They'll be able to investigate and solve crimes in our forensics lab and find out fascinating facts while answering an age-appropriate quiz.
Here are some examples of the sessions that we can offer, but remember, every visit is bespoke – if you have something else in mind, just ask:
A Victorian Villain Hunt
Younger groups can create peg doll 'cops and robbers' and then use them as part of a sensory story.
Crime and Punishment
A chance to look at some of the history of 'cops and robbers'.
With one of our popular talks, your group can journey through the changes in West Midlands Police uniform over time, complete with dressing up, learn about some of the criminals who spent time in our cells in the late 19th and early 20th centuries, or learn about some of the strange history law and order from medieval to more modern times.
History Detectives
Learn about the history of policing, by using the objects in our schools' handling collection.
A Joint Enterprise
Your group will be able to learn about and debate capital punishment, using the real-life Birmingham story of Ridley and Betts, a murder and legal precedent.
The Death Penalty
Choose to argue a case from a script or to carry out a mock trial of your own design. Your group will be given an opportunity to take part in jury deliberations and decide the fate of the accused.