Mrs Evelyn Radway was born in 1862 in Cirencester. Her personal file though states she was born in Cirencester on 27 September 1867, meaning she changed her age when she applied to work in the police.

Census' give us a taste of her life. In 1881, she lives with her uncle and has a four month old son named George. This could mean she had a child while not married, and lived with her uncle due to this.
In 1885, she married her husband Walter Robinson Miles, with her son taking his name. The 1901 census shows Walter and Evelyn adopted a daughter called Winifred. The 1911 census saw Evelyn record her age as 50. We assume she did this to try and make people believe she had a son later in life.
Evelyn's husband Walter worked for Birmingham City Police. He joined in 1890 aged 29, working in Gloucestershire Constabulary before. His records show no misconduct or disciplinary issues, which is unusual for the time. Walter worked in the explosives department in 1903, before being removed "to the City Asylum in Winson Green" in 1913. He eventually left due to ill health in the same year, gaining a medical pension.
Documentation shows that in 1916, Evelyn decided to applied to be a lock-up matron in 1916. Letters to the Chief Constable show that people in the force thought of her as a "very highly respected woman," who'd been a housekeeper to a local doctor for many years. She became assistant matron to the lock up in December of that year.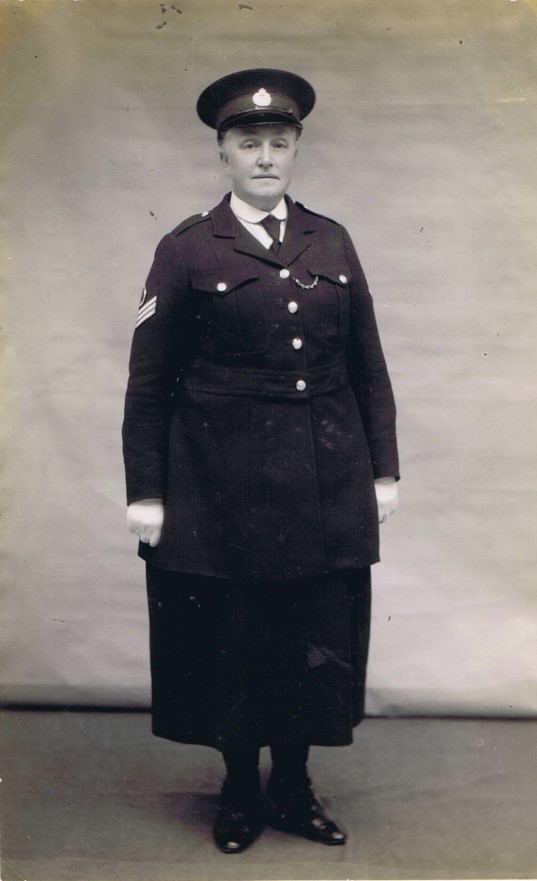 Evelyn then became a uniformed police officer in 1917 and eventually ran the uniformed women police department. In 1930, she covered the lady enquiry officer of the Criminal Investigation Department (CID) when they went on leave.
Her sick record during her 22 years' service is respectable. She had:
eight counts of bronchitis
asthma
a sore throat
a septic arm in 1933. She needed 29 days off
a fall on duty when she injured her left elbow and broke the skin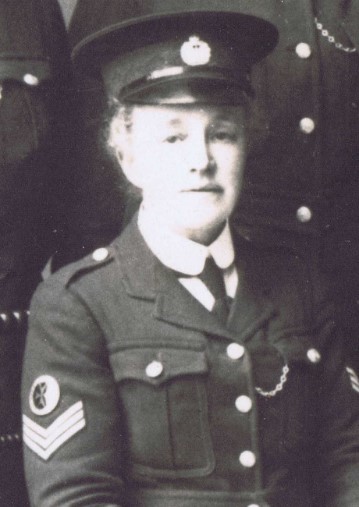 She only had one day off sick after February 1938. But, as she suffered from:
bronchitis
emphysema
cardiac weakness
The force surgeon recommended she retired in December 1939, at 77 years old.
Evelyn did an interview with the Birmingham Post on 2 January 1940, a few days after she retired. In the interview, she explained how the early days of working in the force were extremely difficult. She suffered a lot of jeering from both men and women. She also said that "she continued her work long enough to see virtually all prejudice against women police vanish from Birmingham."
That point is debatable. It was not until 1946 that married women could work in the Civil Service, and much later that women were being represented in all areas of policing. Women also felt under pressure to leave the police if they had a child. Even up until the 1980s, women rarely returned after maternity leave to continue with their work in the police.
In the interview, Evelyn states that her only regret is that she did not start her work sooner. She died aged 91 in 1954. Based on the date on her birth certificate, she's believed to hold the record for the oldest serving female officer in the West Midlands at 77 years old.