Horses have been part of policing in the West Midlands since 1840. Seven horses were added to Birmingham Police.
In 1883, an armed mounted escort guarded a prisoner who went to Birmingham Gaol. They then escorted the Duke and Duchess of York into Birmingham in 1894.
Chief Constable Sir Charles Haughton Rafter established the Birmingham City Police Mounted Section in 1923. Before this, horses were loaned out to the force for special occasions. Coventry and Wolverhampton also used police horses.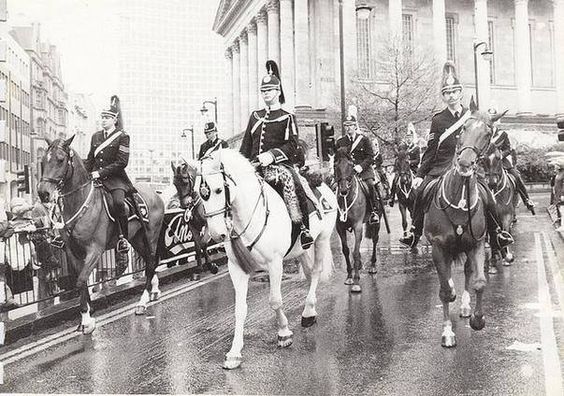 Police horses are trained to deal with lots of situations, including:
protests
crowd control
large scale disorder
The horses must have a calm and gentle temperament and be happy for many officers to ride them. Kay Weale became the first female mounted officer in the West Midlands in June 1985.
We know a lot of people have memories of seeing our police horses, particularly at football matches. Do you remember seeing them? Do you have photos of them? If so, we'd love to add them to our collection. Find out how to do this.