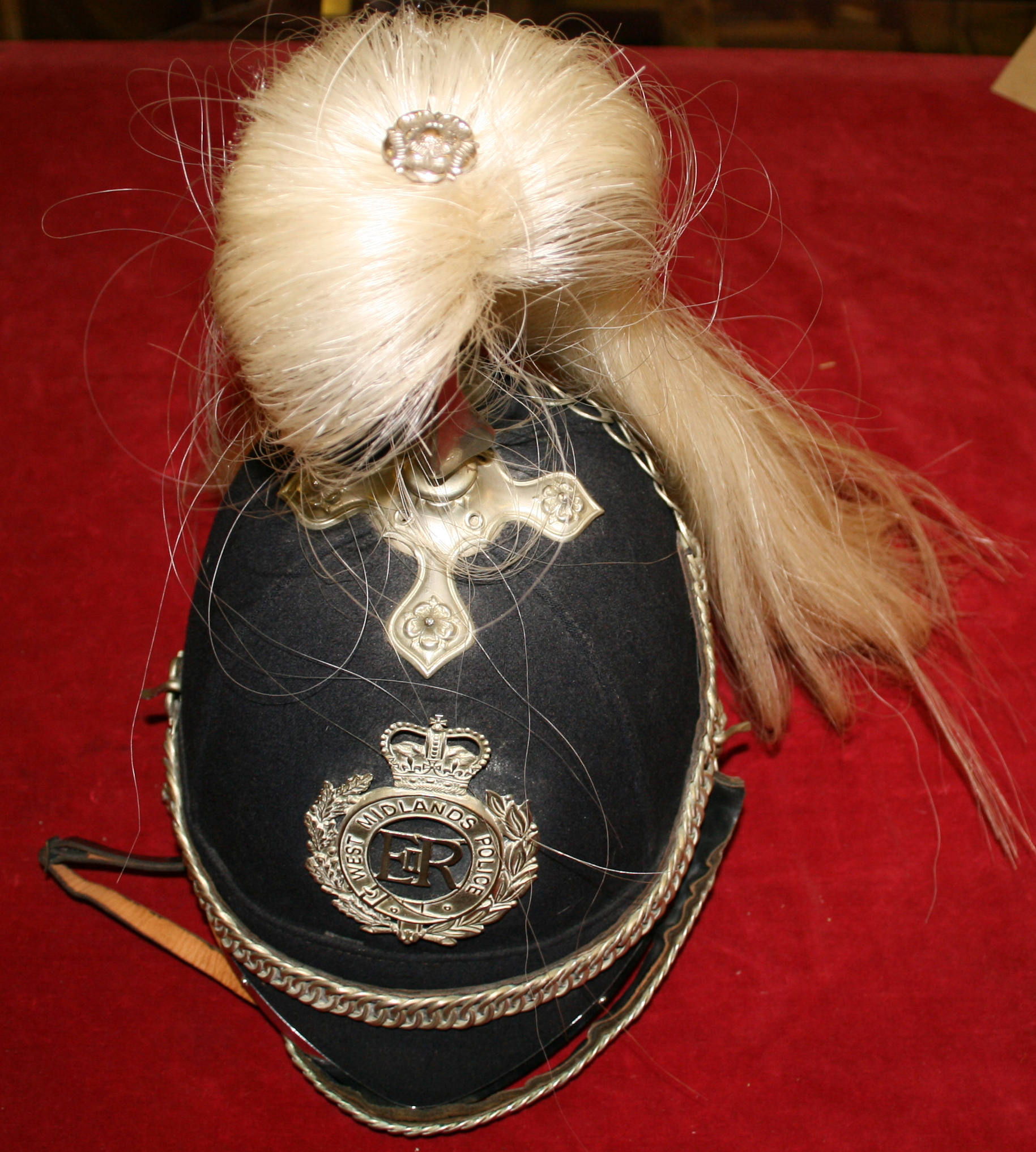 Officers from the West Midlands Police Mounted Branch rode horses. After they had finished their shift, they still had to groom their horses and clean their kit. This fancy helmet would have been worn during parades and on special occasions. Most days the mounted officers would wear normal hats or helmets.
The mounted officers worked at football matches and went to big fights and riots as well as doing neighbourhood patrols. The horses were so big that some people said it was like having 40 extra officers at the scene. When the officers were training, they had to ride their horses towards other policemen and women. That must have been really scary for the officers on foot!
West Midlands Police have not used horses since 1999, but some other police forces in the UK still do.