Published on | General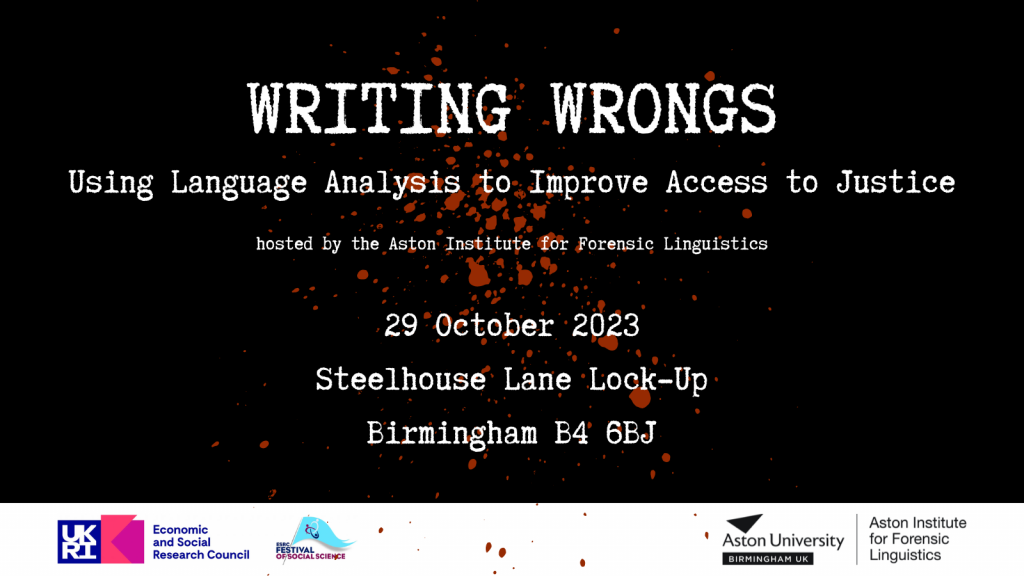 *This event is free and funded by Economic and Social Research Council (ESRC)*
Venue: West Midlands Police Museum, Steelhouse Lane, Birmingham
Host: Aston Institute for Forensic Linguistics
This immersive event will feature acted scenes, accessible talks, and practical hands-on activities which will give participants the opportunity to explore some of the ways in which an understanding of language can be put to use in addressing issues of justice. The day's activities will revolve around the legislation, commission, investigation, and prosecution of an instance of a language crime, namely the sending of a grossly offensive message in contravention of the Communications Act 2003 s. 127. Participants will have the opportunity to critique the complexities of legal language; debate the meaning of grossly offensive; engage in authorship analysis ('who wrote this text?'); evaluate police interview practice; take part in the examination of a witness in court; and finally deliberate and deliver a verdict.
An hour is built into the schedule for lunch, but lunch itself is not provided. There will be refreshments provided during shorter breaks in the morning and afternoon.
Open to all adults, but particularly suited to 16–18-year-olds who may be considering studying English or Linguistics at University.
More information on https://festivalofsocialscience.com
For information on disabled access please see here: https://museum.west-midlands.police.uk/plan-your-visit/access/