Published on | General
Yes we have shared his story before as part of #BlackHistoryMonth, but he is a pioneer in policing in the West Midlands, and we think his story should be celebrated all the time 💙
Meet Ralph Ramadhar, the first black police officer in Birmingham in 1966:
Ralph met his wife Nell in the late 1950s. They lived in Trinidad and after an initial brief introduction, they both went (separately) on holiday in Guyana with friends. Here they got to know each other better.
Ralph quickly won people over with his charisma and charming personality. Upon their return back to Trinidad, he continued to court Nell, much to her father's concern.
Nell's father decided he didn't want his daughter to settle down and marry yet, so encouraged her to travel to England to find work. What he didn't realise was that he actually pushed the two young adventurers together. After they eloped to England in 1961 they soon married and had a daughter – Anne-Marie and a son – Michael.
Arrival in England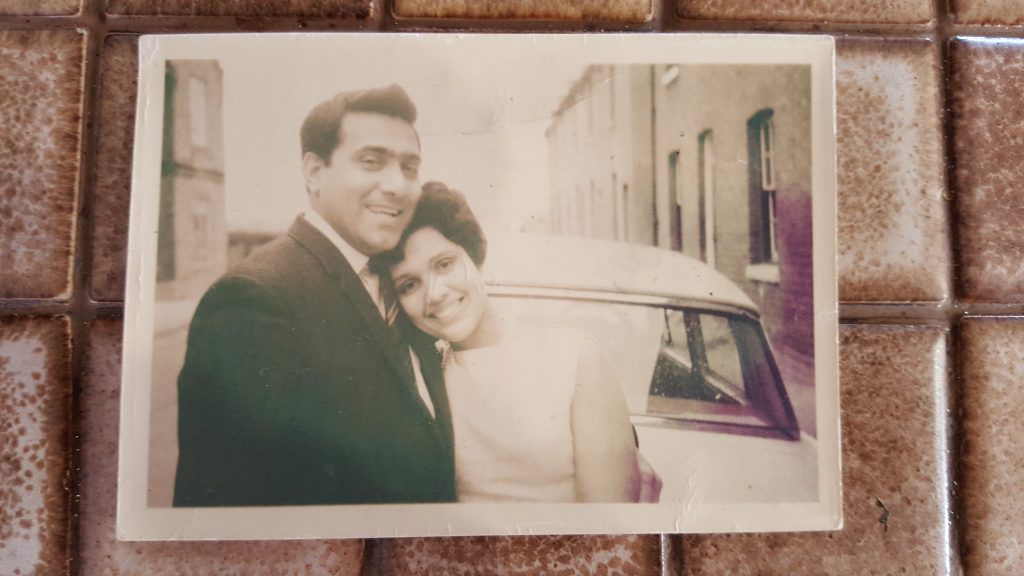 Nell started a career in nursing upon her arrival in England and Ralph gained employment in telecommunications. They were living in Leamington-Spa at this time and Ralph worked in Rugby. With a young family to look after as well, the 60 mile round trip commute was taking its toll.
It was Nell who spotted the advert for police constables and encouraged Ralph to join. Ironically she hadn't seen in the news that the Home Office had recently come to a decision that non-white applicants would be accepted. She had to prompt him two more times before he finally completed the application form for the Birmingham City Police. He was called for interview, and Nell recalls that the matter of ethnicity or colour never came up. It wasn't until he was successfully appointed as a constable that the local press started to show an interest and it became apparent his position was quite a special one.
A police career
Once people started to hear about the fact that Birmingham had appointed their first black constable, they started to talk. Ralph said that amazement was the reaction of most people and he thankfully experienced no hostility towards him.
However, a particularly nasty incident occurred, concerning some racist graffiti on their family home, left by a member of the National Front. Ralph and his family were given police protection but Nell says Ralph never wavered in his decision to become a police officer and he took his job very seriously. What surely brought Ralph comfort was the fact that he experienced no negative behaviour from within the police force. He was instantly accepted into the ranks and Nell recalled with a smile that he was such a good person, and very good at his job that it would have been difficult for anyone to pick a fight or hold a grudge with him. That charming personality at work again too no doubt!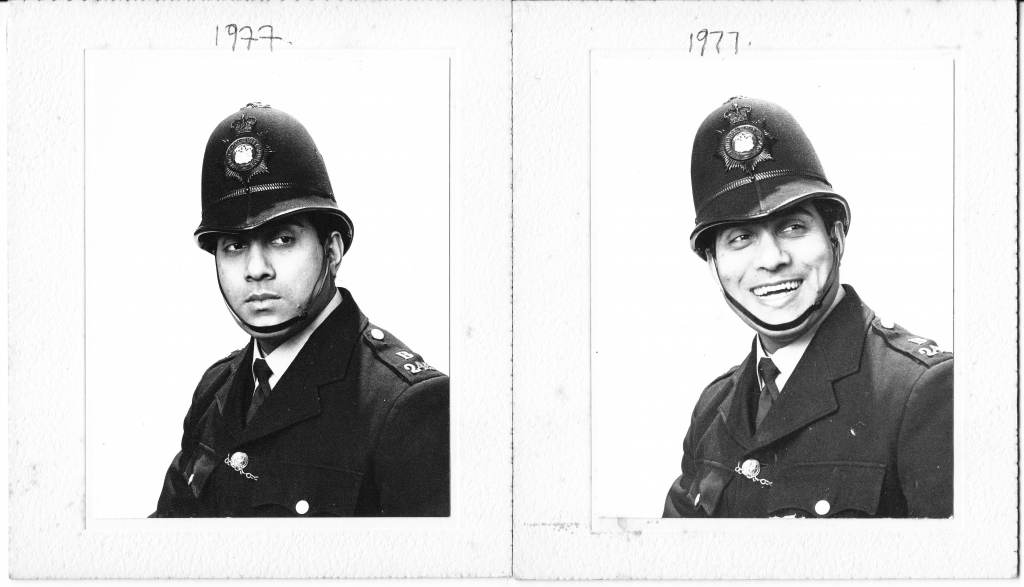 Ralph enjoyed his police work and although he was a keen sportsman, unlike many members of the force he did not get involved in team sports. He was too busy concentrating on his career and his work!
By 1973 Ralph achieved promotion to the rank of sergeant. He was the first black sergeant in the West Midlands and one of the first, if not the first, in the whole country. Ralph was commended a total of 28 times during his police career for outstanding police work.
Time to return home
By 1977 Ralph and Nell were getting homesick, and after a long summer spent back in Trinidad, they started to think about moving home. A bereavement shortly after the summer meant Ralph had to return to Trinidad to take care of matters and be with his family. Whilst he was there he took the opportunity to enquire about joining the local police. Unfortunately he was just above their age limit for new recruits. He then found out a large national retail company were in need of a head of security, so he went for an interview and was offered the job.
After returning to the UK and discussing it with Nell, they realised they both wanted to return to Trinidad and the family soon made the big leap across the Atlantic to go home. Ralph was interviewed before he left and he said 'I chose the police because it offered a wide range of opportunities to do social work", work that he also carried out for many years as the chairman of the Trinidad and Tobago Association.
Anne-Marie returned to the UK in the 1980s as did her brother Michael (who later returned to Trinidad). In 1987 Ralph tragically and suddenly passed away, during one of his regular runs. Poignantly – Nell remembers saying to him that morning to come home early that night so they could spend some time together, as he spent a lot of time at work and running.
A legacy
Ralph is featured on the timeline at the West Midlands Police Museum, ensuring future generations can learn about this policing pioneer and the valuable contribution he made.