Published on | General
Introducing a new acquisition for the West Midlands Police Museum, and certainly one of the oldest items now in our collection, a rare object relating to law and order prior to the creation of the Birmingham Borough Police in 1839.
Staves such as the Birmingham one would have been carried by a civic official and might include the constable, the watchman, beadle, overseer, church warden etc.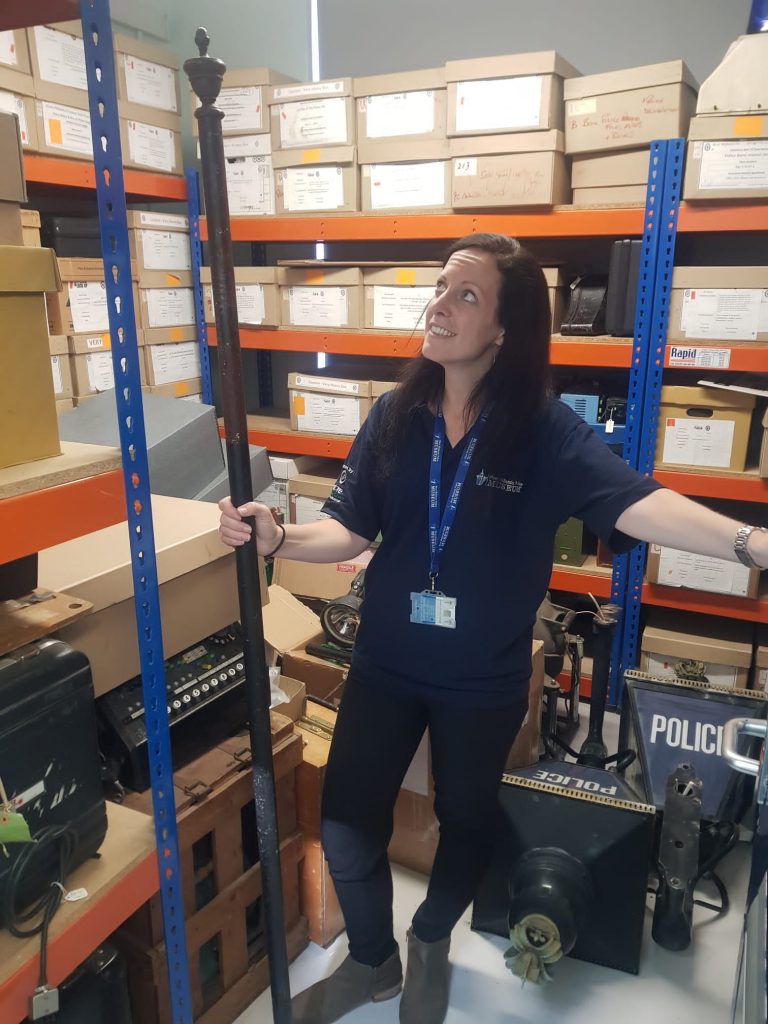 Birmingham City Police Chief Constable Cecil Moriarty references the night watchmen of Birmingham carrying long staves in his centenary booklet on the Birmingham City Police from 1839.
Although the paintwork is faded and flaked, it would have been painted with a crown, the royal arms for 1801-16 and the Birmingham arms.
The stave will be entered into the permanent collection where it will be stored and cared for by the museum for many years to come.
With many thanks to Alan Cook for information on staves, interested readers might wish to check out his book: Truncheons: An unequal match , an illustrated history of decorated truncheons and tip-staves