Published on | General
We are excited to bring you a review of the latest book added to our shop – Remember Me: The Life of a Walsall Lad, by retired West Midlands Police Detective Sergeant Paul Reeves.
An interesting and entertaining read, this book gives a rare glimpse into the daily life of a Victorian policeman. Following the story of Paul's ancestor as he serves with the Armed Forces before embarking upon a career with the Walsall Borough Police, readers from Walsall will be familiar with many of the places named throughout the book.
'A tale of unfathomable scientific connection made between a Victorian policeman and his unsuspecting blood relative almost 100 years after his death. A tale, brought to life beyond the grave when Henry discovers a way to tell his incredible life story through his kinsman Paul. Two timelines become diffracted as Henry embarks on a mission to be remembered. Little does Paul know, they have more in common than he thinks.'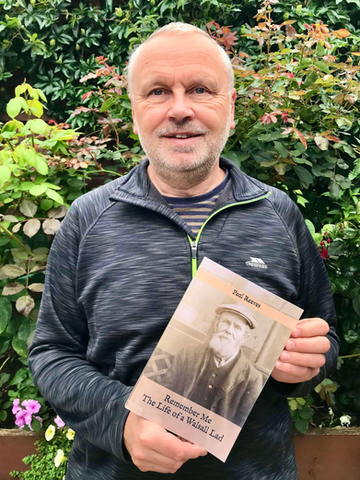 This is the first book by Paul Reeves a retired West Midlands Police detective. Paul was born in the early 1960's in Walsall Wood, Staffordshire. In 1986 he joined West Midlands Police as a uniform constable and was initially based on the old 'H' Division which covered the Borough of Walsall. Most of his service was as a detective on various departments, stationed throughout the whole force, investigating serious crimes, burglary, robbery, assaults and murder. A significant time was spent dealing with serious and organised crime at regional cross border level. He retired in 2016 at the rank of Detective Sergeant, having been commended many times for his police work.