Published on | General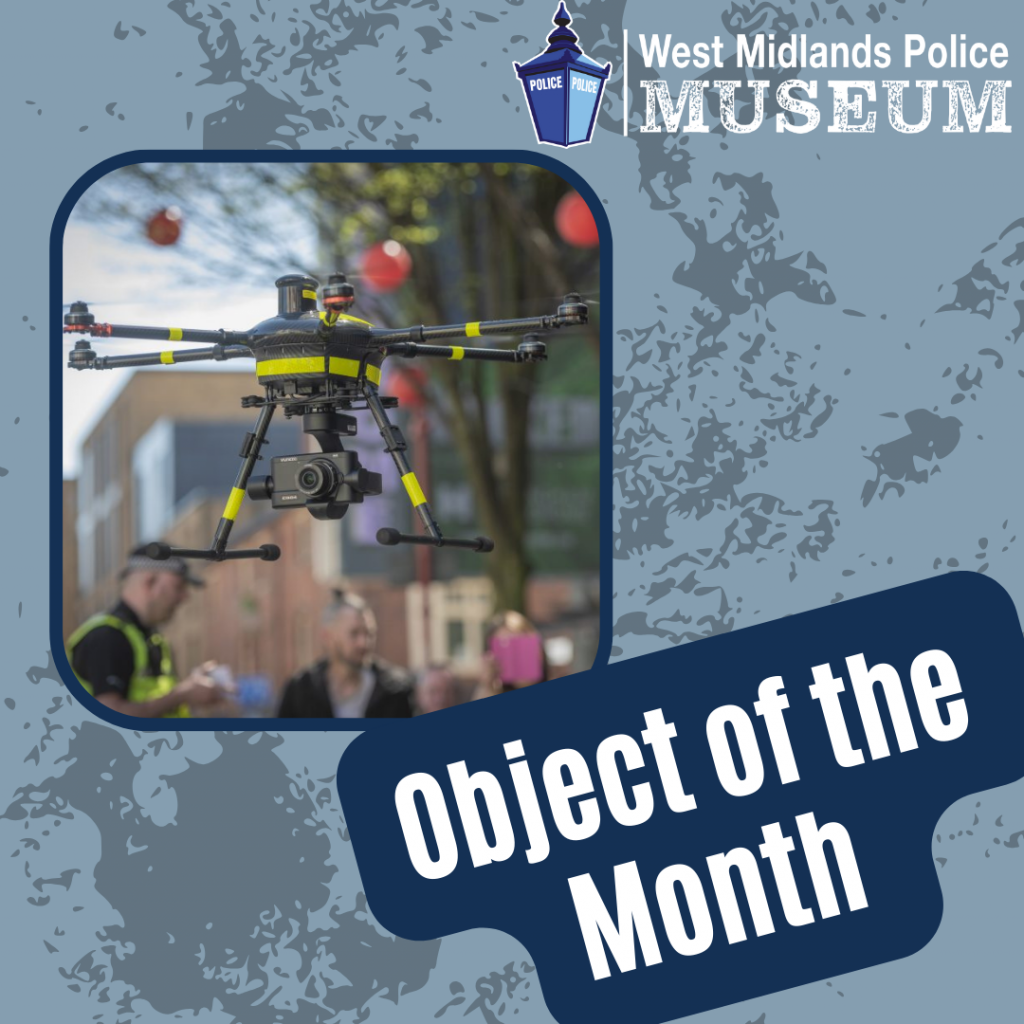 Our object of the month is inspired by our upcoming talk; Police Drones!
When we think of drones flying above we may assume it's a professional photographer, or just people having fun with their new tech, but rarely do we consider that that drone is being utilised to keep us safe.
Since the early 2000s, UK forces have used drones to target criminals – we are lucky enough to have one of the earliest models on display as part of our police timeline! Nowadays, they are a little more advanced, with the latest high-definition cameras and thermal imaging technology.
Why use drones?
In short, drones are used to cover more ground. Unmanned aerial vehicles (UAV), or small unmanned aircraft (SUA) are piloted by our patrolling officers giving them a mobile eye in the sky, scanning large areas in a short time.
Drones can be used to document crime scenes, provide live feeds from major incidents, or continue the search for criminals and missing persons in hard-to-reach areas like parklands and canals.
Aren't drones expensive?
Yes, they cost between £2,000 and £36,000! However, police drones are paid for by the Proceeds of Crime Act. This legislation allows police to seize any financial assets owned by criminals but forbids it to be used to fund officers. Instead, the cash raised in this way is used to purchase equipment like drones, in fact it's paid for almost all the drones and training for pilots to use them.
How fast / far can they go?
WMP drones have varying speeds, between 25mph and 40mph, as well as climbing to heights of 400ft!
Want to know more? Grab yourself tickets to our upcoming Drones Talk!