Published on | General
The medals of Sgt. Kenneth William Green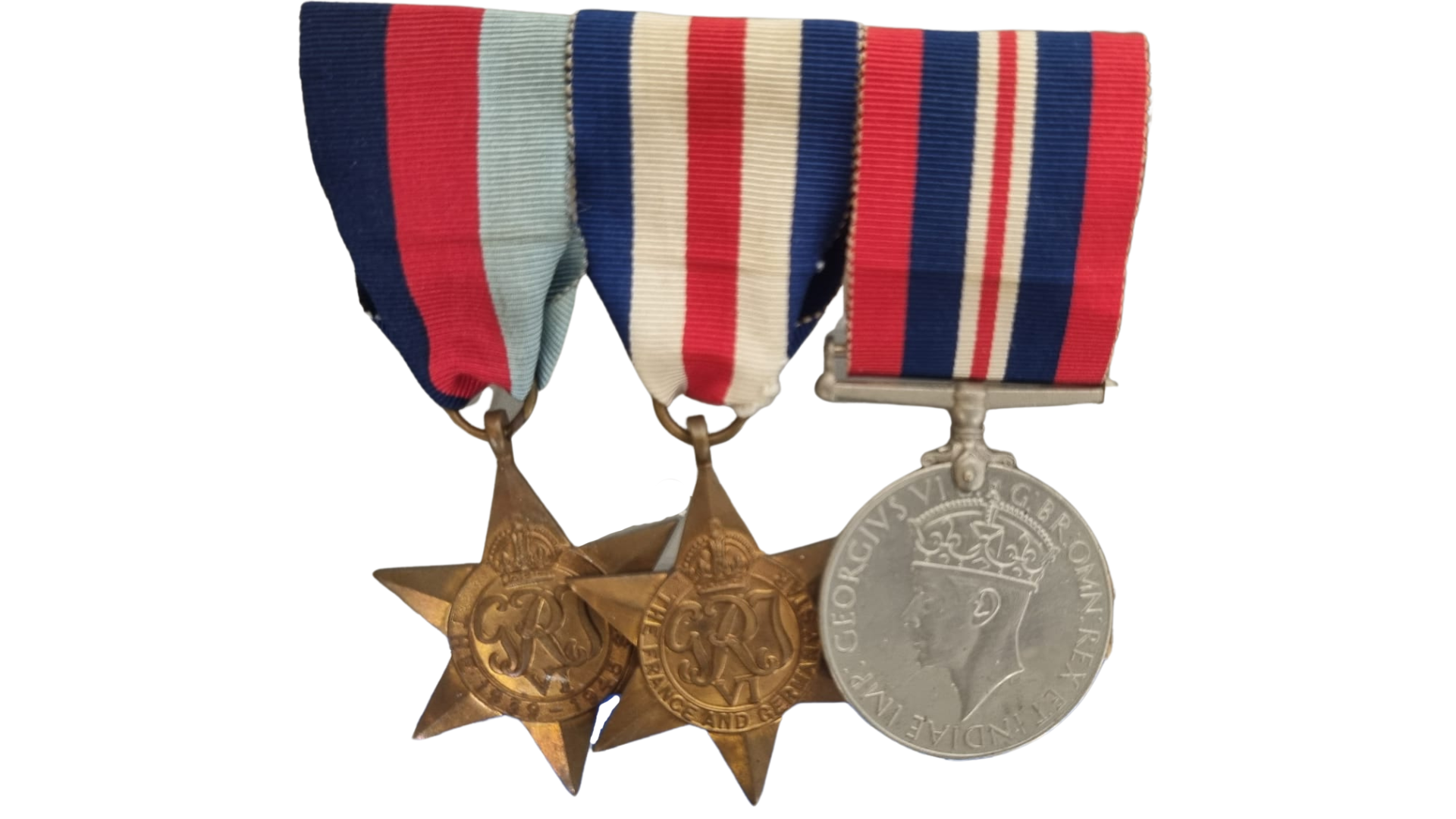 Sgt. Kenneth William Green served as part of the Coventry Police, before joining the Army as a Glider Pilot during WW2. Kenneth flew during Operation 'Market Garden'; this allied military operation took place in the German-occupied Netherlands in September of 1944. The objective was to create a route into German territory over the Lower Rhine River – allowing an allied invasion of northern Germany.
More than 41,000 soldiers were dropped at sites where they could capture key bridges and hold terrain until the land forces arrived – including Kenneth. He was part of the 1,300 pilots who landed in Holland; of these 469 were wounder or captured, and 229 were killed, including Kenneth. It is believed that Kenneth survived the landings and was killed fighting alongside Canadian grouped troops.
The medals awarded to Kenneth during his service include the 1939 – 1945 Star, the France and Germany Star, and Defence Medal. Alongside these in our collection is his ACC cap badge, and the below document commending Kenneth's service.
These can be seen on display in our Roll of Honour cells.