Published on | General
The return of Roger the Safety Car has inspired our Terrific Transport summer, so it's only right he is our object of the month!
Roger, and other safety cars like him, were part of a safety initiative in the 1990's which aimed to teach school children about road safety. Travelling to schools across Birmingham and the wider West Midlands, Roger became a memorable mascot for a generation.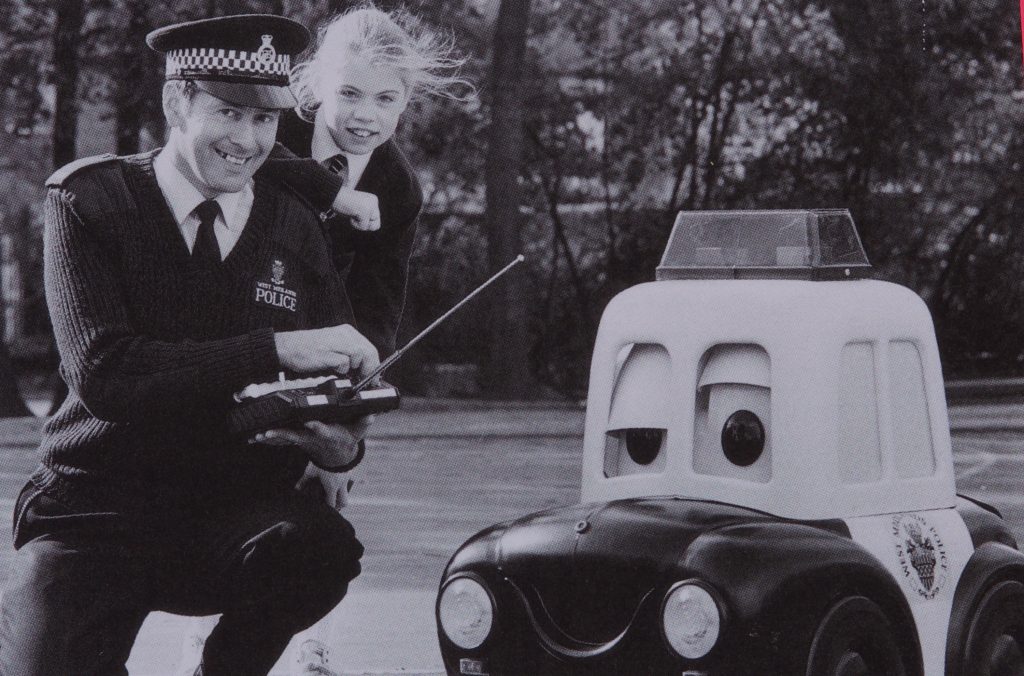 After his 'retirement' from the scheme, Roger fell into disuse and disrepair. Luckily his restoration became a passion project for Roger Field, a member of the Peel Society and former Inspector.
When Roger (the human) was given control of all the force Divisional Road Safety units, he stumbled across two remote control cars in storage; Roger and Rosie. Taking his namesake home, repairs were made to restore Roger as much as possible. Some success was had, including the restoration of his revolving roof lights!

Sadly Roger is still not fully himself, largely due to missing parts including his essential remote control. Despite this, he remains a firm favourite amongst staff and volunteers, who find his wink charming.