Published on | General
We had great fun hosting our first Macabre Museum and getting the chance to showcase some of the darker stories in our collection!
This event was put together by our creative Engagement Officer Archie, who has a soft spot for the macabre and true crime. After browsing our collection she realised there was plenty hidden away, just not the sort of objects and stories we feel are appropriate for our younger visitors – and so a plan for the Macabre Museum began.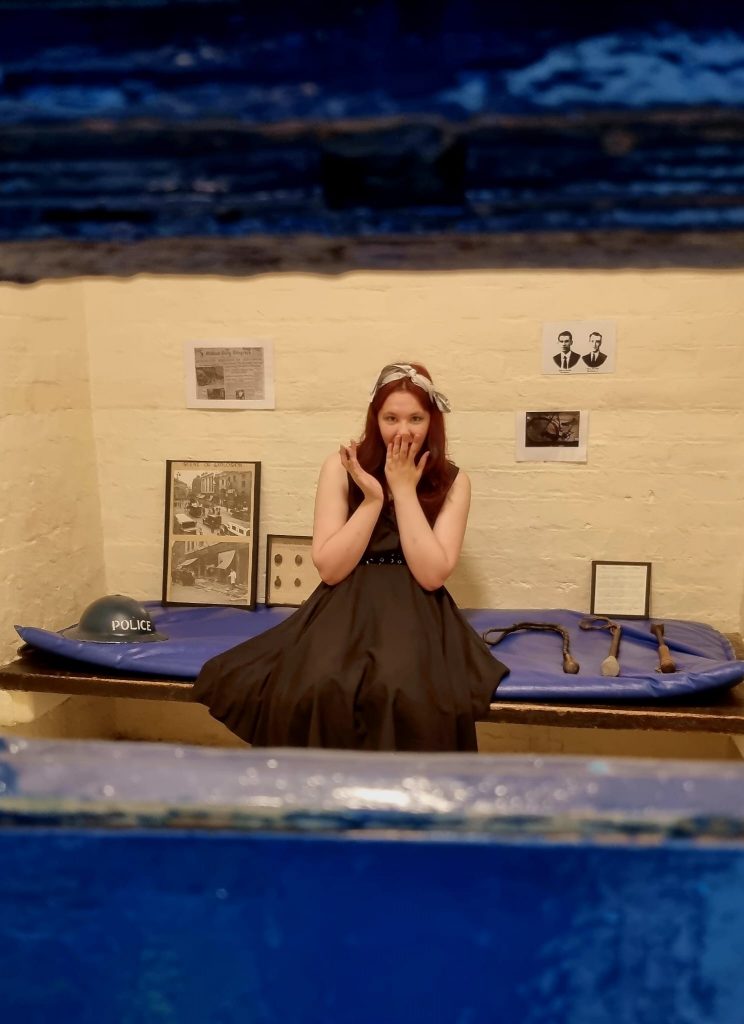 Our amazing volunteer team were asked if they would be interested in researching some of the tales tucked away on our shelves and they jumped at the task! Not only did they research and write their own narratives, but created characters to bring them to life.
"The personal stories were excellent!"

Review from a visitor
Starting with an introduction from Julian on our offensive weapons collection, we looked at knuckle-dusters to guns made from soap… before heading to hear from James and Paul about how officers protected themselves from such threats, including ballistic clipboards, designed to be bullet resistant.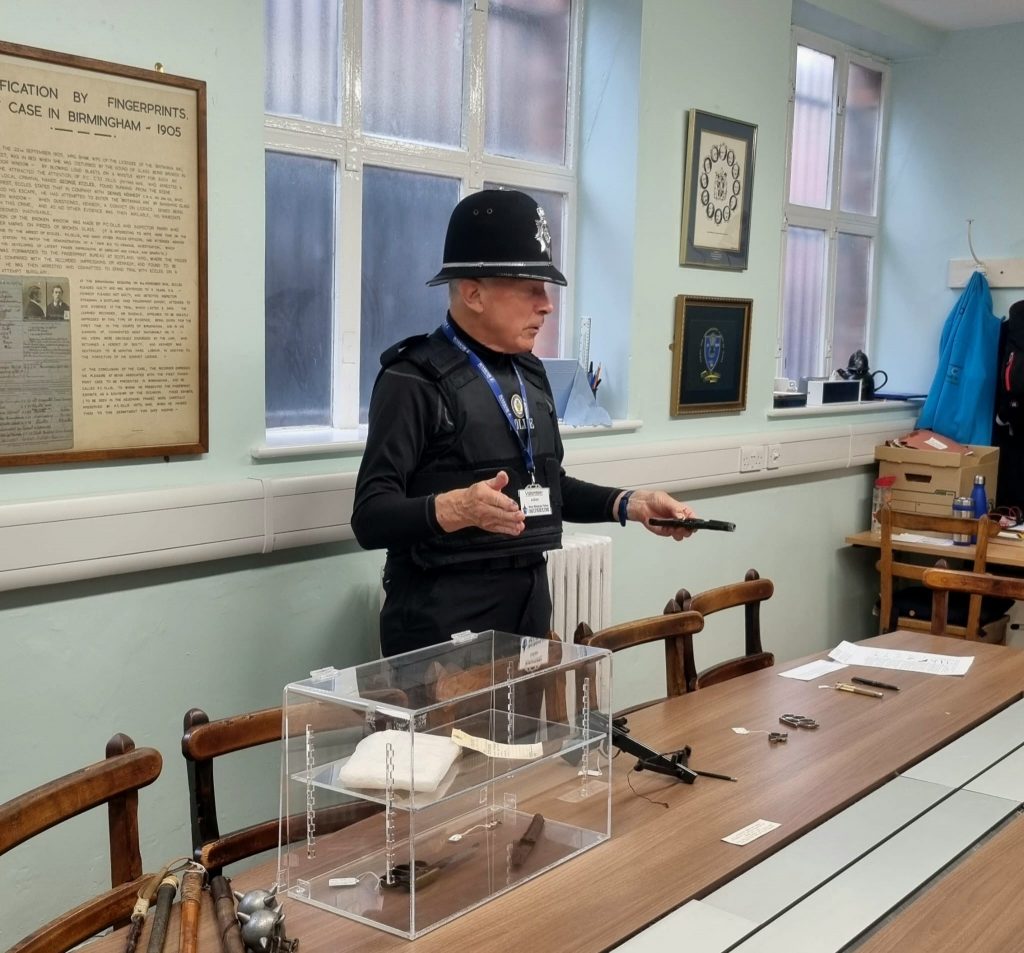 Then with a step back in time, Simeena discussed the real peaky blinders, including the mugshots of members within our collection, and whether they really hid razor blades in their infamous caps.
"Loved the day; the volunteers were really informative"

Review from a visitor
From danger to medicine, Donna introduced us to the home remedies and equipment used to perform abortions following the introduction of the Offences Against the Person Act in 1861. Meanwhile, Maddie talked about terrorism – including how the cores of golf balls were used to construct weapons of mass destruction. As one of our youngest volunteers, guests were impressed with her sensitive handling of such a delicate subject matter.
Peter shared local stories of burglary, such as the 1976 armed robbery of Patrick Motors in Selly Oak, brought to life by evidence from the case itself! Whilst Kay showcased our collection of objects relating to capital punishment, including the Lock Up's own birching stool!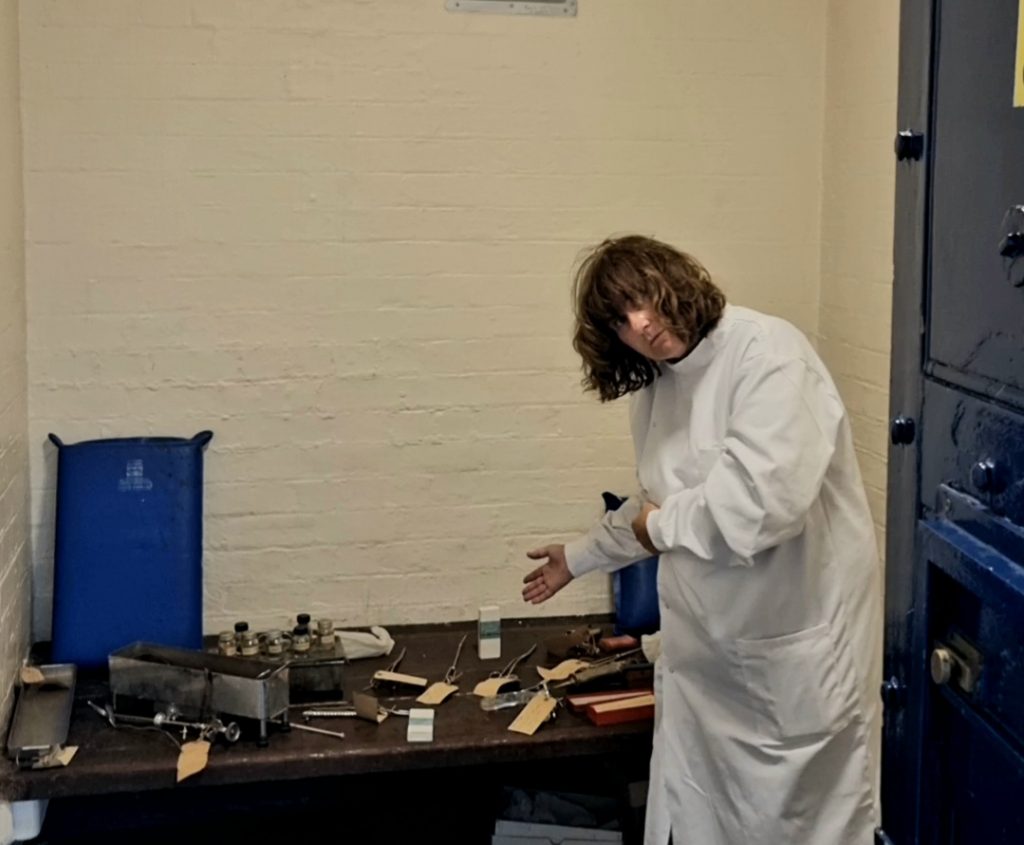 Towards the end of this dark tour, Jim shared the tale of the murder of Stephanie Baird, before handing it over to Jo who shared our local links to perhaps the most famous murderer of all… Jack the Ripper.
"A wide range of things covered by very knowledgeable volunteers"

Review from a visitor
We want to say a big thank you to all our amazing team for their hard work, including Becky, Zack, Chris, and Claire who kept the show running smoothly all night long!
Now available, the Macabre Museum Book – grab your copy here!
If you enjoyed the Macabre Museum, or missed out and want to attend something with a darker twist, check out these upcoming events: