Published on | General
Our favourite object this month is this West Midlands Police body armour. An early example, from the 1990s, designed to protect officers in dangerous situations. Stored at police stations or in police cars, this type of body armour was available for police officers to use, if needed. Today body armour is personal issue, every police officer has their own body armour, made to measure.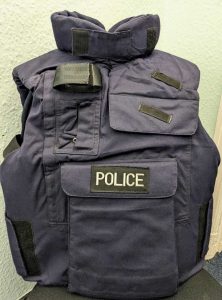 This body armour has a high neck for extra protection and space to carry equipment. It is very heavy, approximately 10kg. The label clearly states that this is 'Stab Resistant Only' it gives clear instructions for its usage.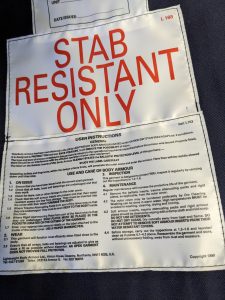 This is a rare example and the museum only has this one in it's collection. The body armour was kindly donated by West Midlands Police.