Published on | General
…..would you keep poison in the pantry ?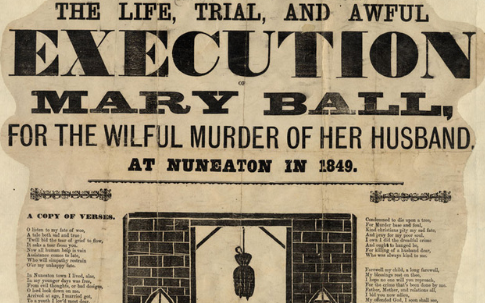 As part of Heritage Open weekend we are excited to welcome Howard, a retired Coventry West Midlands Police Officer who will be taking us on a journey of crime in the 18th and 19th century.

When, in 1849 , Mary Ball was sentenced for the arsenic poisoning of her husband controls on poisons were almost non existent. In this short presentation we can look at the case of Mary Ball with a few other famous poisoning cases of the 18th and 19th Century. The death mask of Mary Ball is retained by Coventry now part of West Midlands Police, a replica will be available to view.

Discussing the case of Mary Ball, Coventry's last person to be publicly hanged for her crime, we shall also look at some of the social context surrounding the case and others like it.
Friday 8th & Saturday 9th September
Coventry Police Museum, Hertford Street, CV1 1LF
Talks at 11am & 1pm
This is a drop-in event, spaces are limited and on a first-come-first-serve basis.